Hi there! I'm so excited to be a part of a blog hop with HomeTalk.com and CountryLiving.com (<— um yes, SO excited!) with many other bloggers showcasing our "Home for Christmas" projects. This year, Christmas is especially fun for us since our home is new to us and we are allllllmost done remodeling this cute 1950s farmhouse in Houston.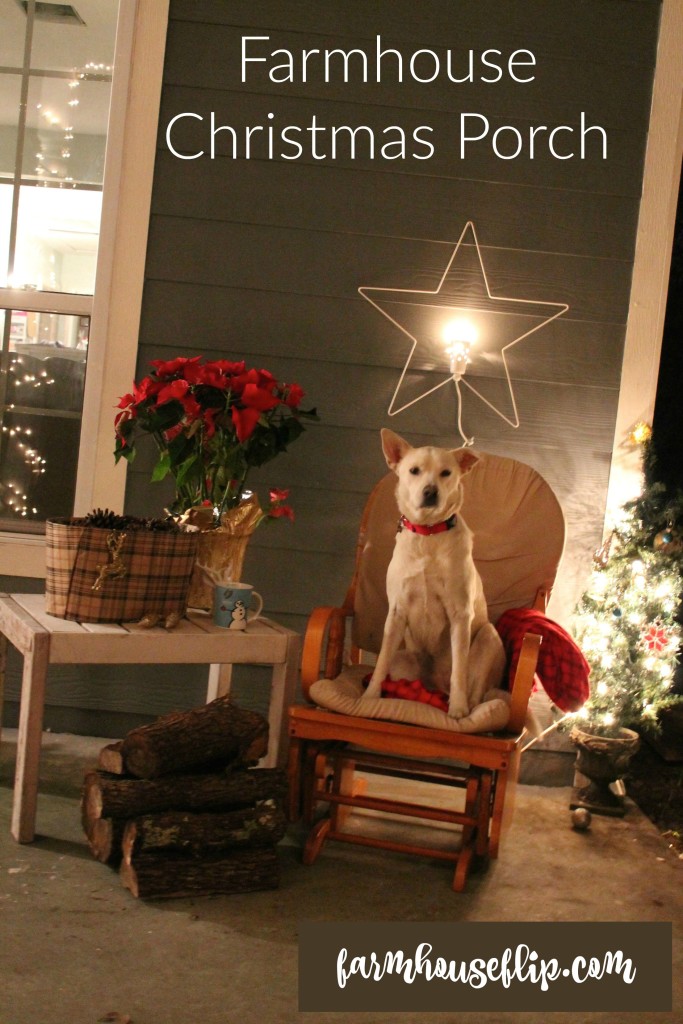 I had so much fun creating this little vignette. (Don't ask me me what the other end of the porch still looks like- let's just say it still looks like we're moving. *wink*) Harley really enjoyed the rocking chair.
I kept thinking something was missing after setting everything up- I added my grandma's Bible and it was perfect!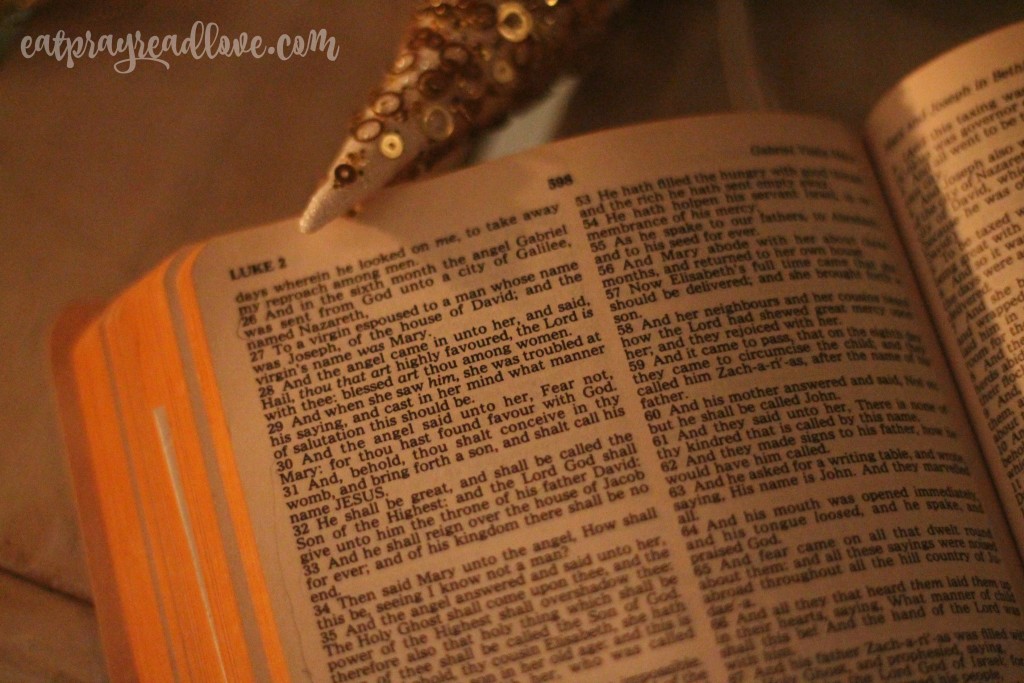 It truly didn't take long to set all this up- which is just what I need right now- and I love the cozy effect it has on the porch.
A tin I covered in wrapping paper and filled with pinecones, a candle, a mug- all items I already owned. The only thing I bought was the poinsettia and the star behind the rocking chair.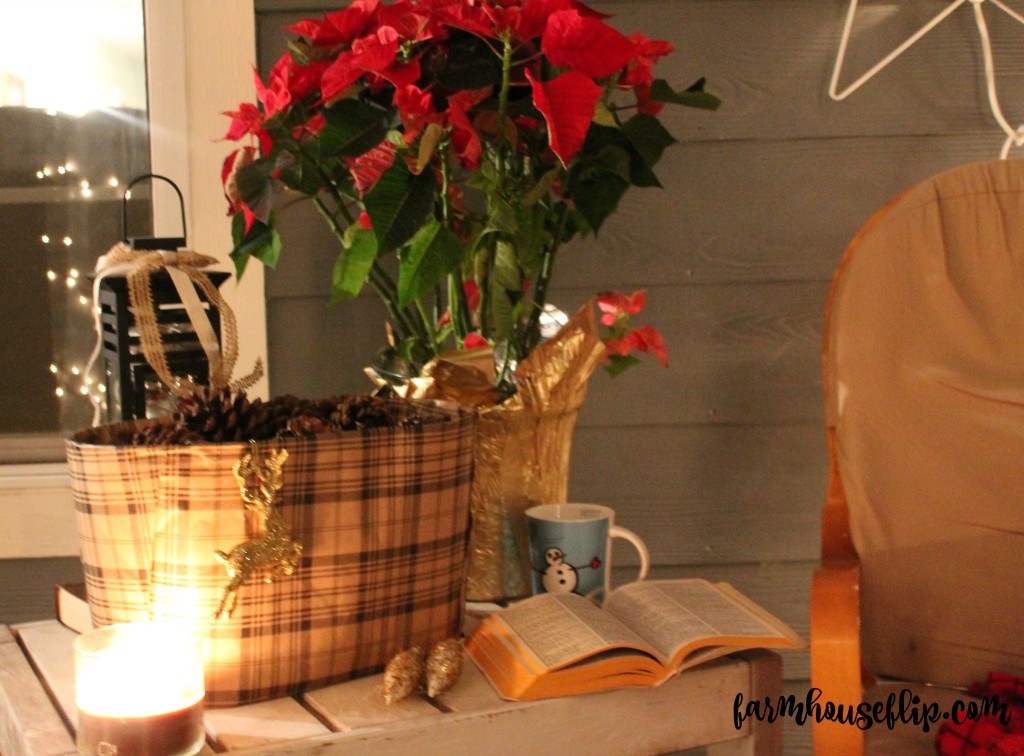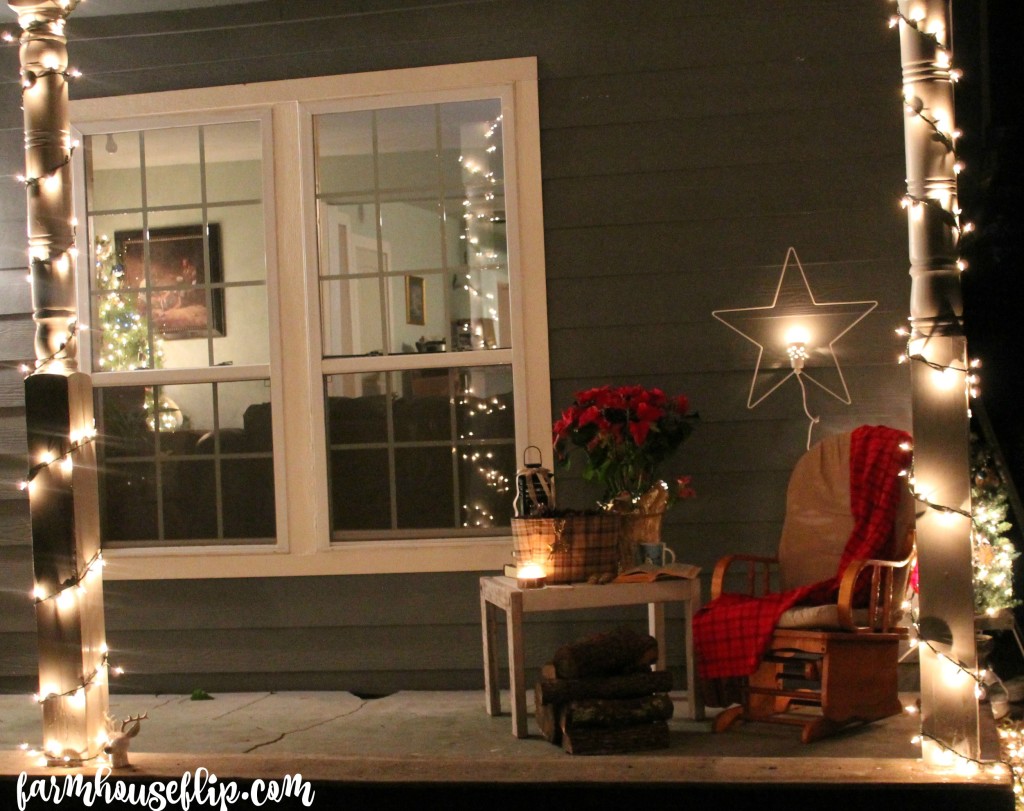 Be sure to check out the other bloggers in the bloghop below- you'll get lots of ideas of decorating for Christmas!