Now this post will probably have you thinking we're crazy if you don't already. 😉 We have just now been able to see the land in its entirety- on Thursday. It had been super grown up (think weeds as tall as me) and the current owner (we close in September) had not been able to find anyone to mow it until this week. So yes we put a contract on a house before we could get to all of the land. Just call us visionaries. 😉
We spent a few hours out there last night walking over the land and dreaming about what we'll do with it. We're even more excited!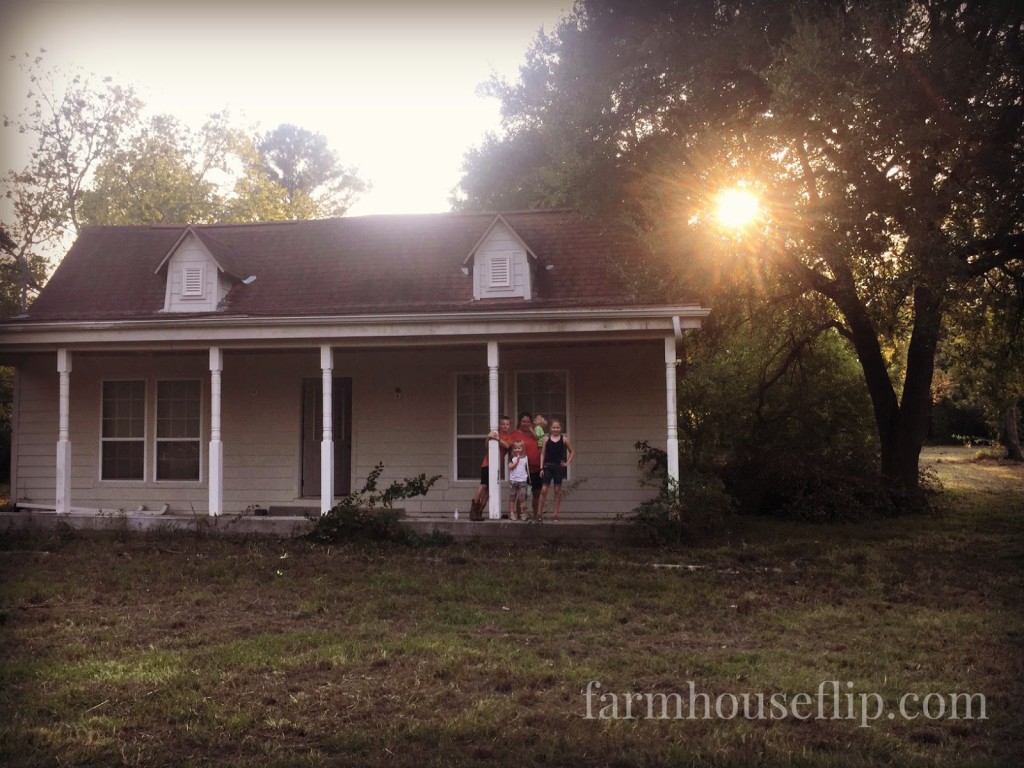 The tree to the right of the house is a magnolia- I have always loved magnolia trees. They're just so- Southern, like me. 😉 Starting next week, I'll begin showing you "before" pictures of the inside. You're going to feel the need to surround yourself with Clorox wipes. And paint.