Hi guys! Just realized I had written this post in my head- but that doesn't count for you, does it?
A few people have asked: "Are you living in the house?" Yes, we moved in November 22 after an absolute 2 month whirlwind of husband working like a madman (while still pastoring- he only took two weeks of vacation; everything else was mostly done during early mornings and on nights and weekend. We'll probably never recover. 😉 ); spending a LOT of money in a very short amount of time; contractors and electricians disappearing into thin air; packing up our entire 2500 square foot home and getting rid of a TON of stuff to fit into our now 1776-square-foot-home; then moving into our home a few days before Thanksgiving. All while I'm trying to keep some semblance of homeschooling going. To say we couldn't have done it without help is an understatement.
I wanted to show you some updates on our bedroom. Hard to believe this is where it started: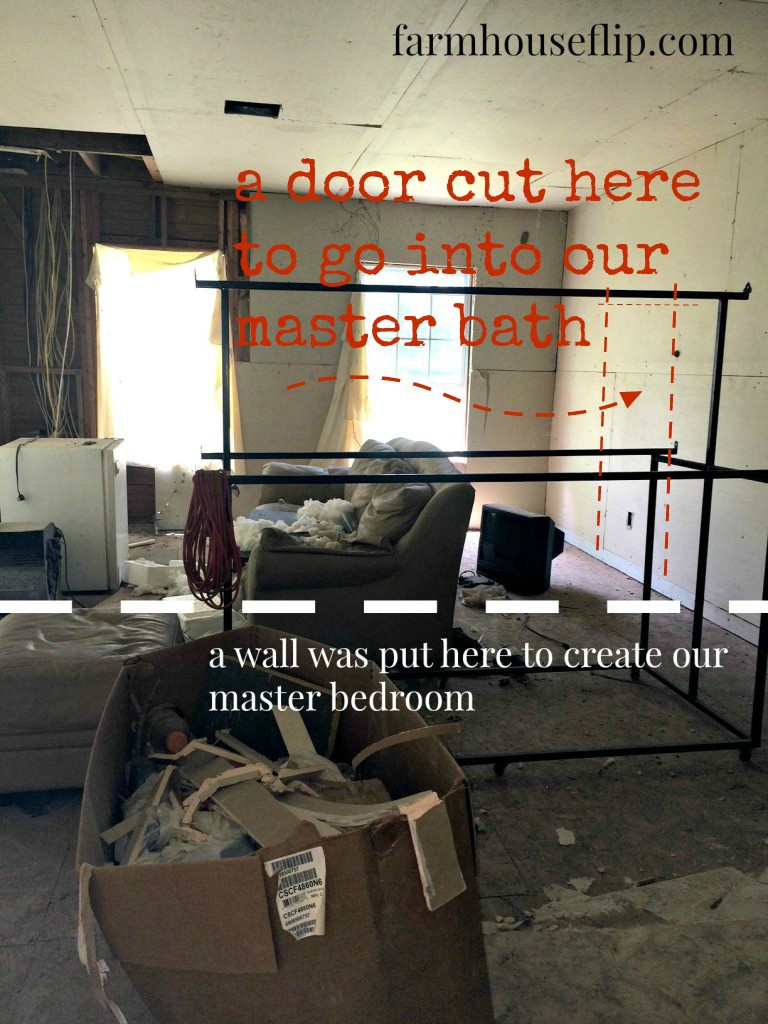 Excuse my VERY rudimentary skills on showing where walls are now/aren't any longer. The white line took 16 feet off our (very long) living room and created a master bedroom. The red lines show where we cut a door to enter the master bath/closet from our bedroom. We got VERY creative with the floor plan to get in 3 bedrooms (it was originally 2); a spacious living room, spacious kitchen, two decent sized bathrooms, and a tiny dining room and small play area.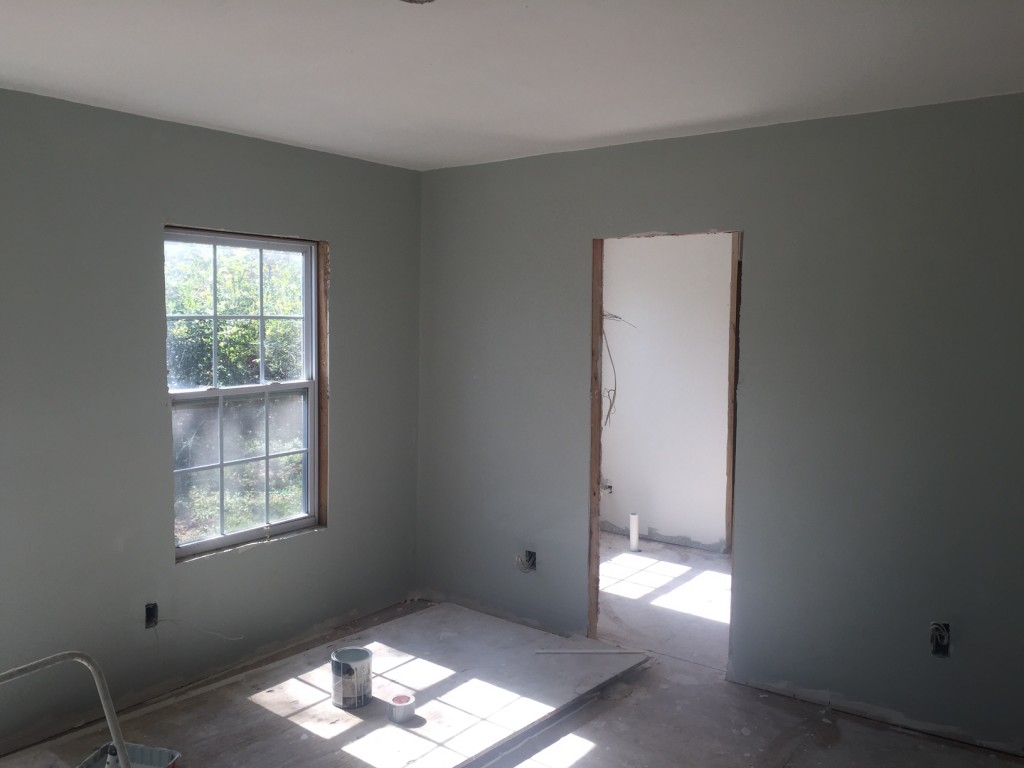 Paint on the walls- Sherwin Williams Sea Salt (but color matched with Behr paint)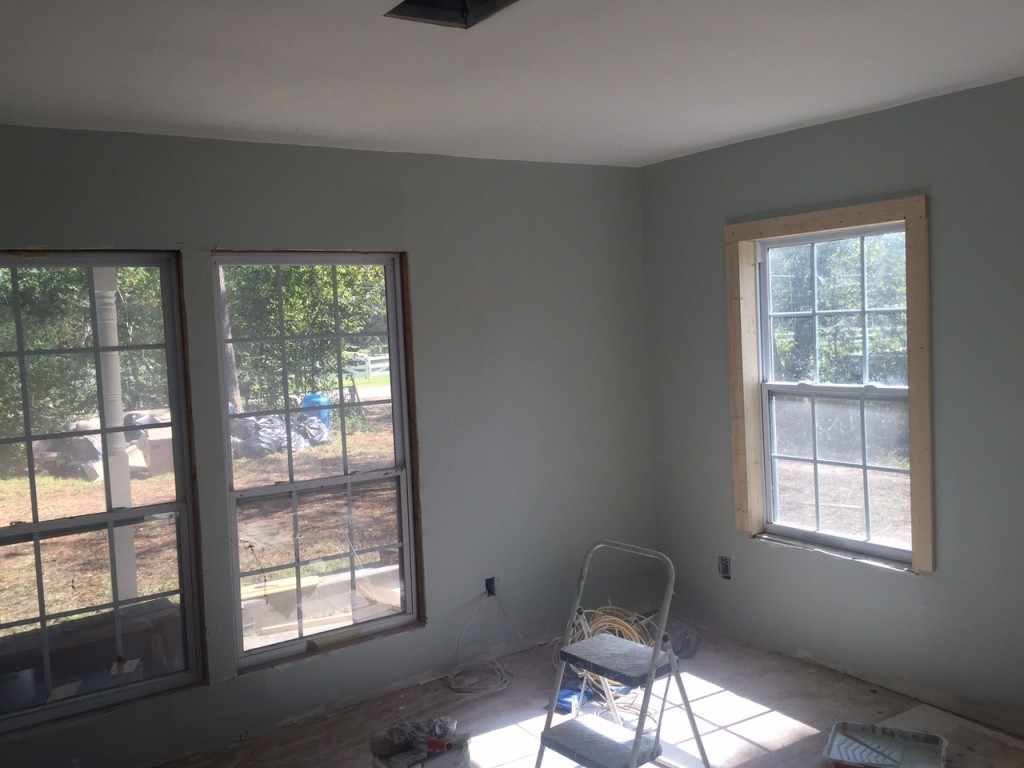 Partial window casings- I'm SO glad we went with the bare wood!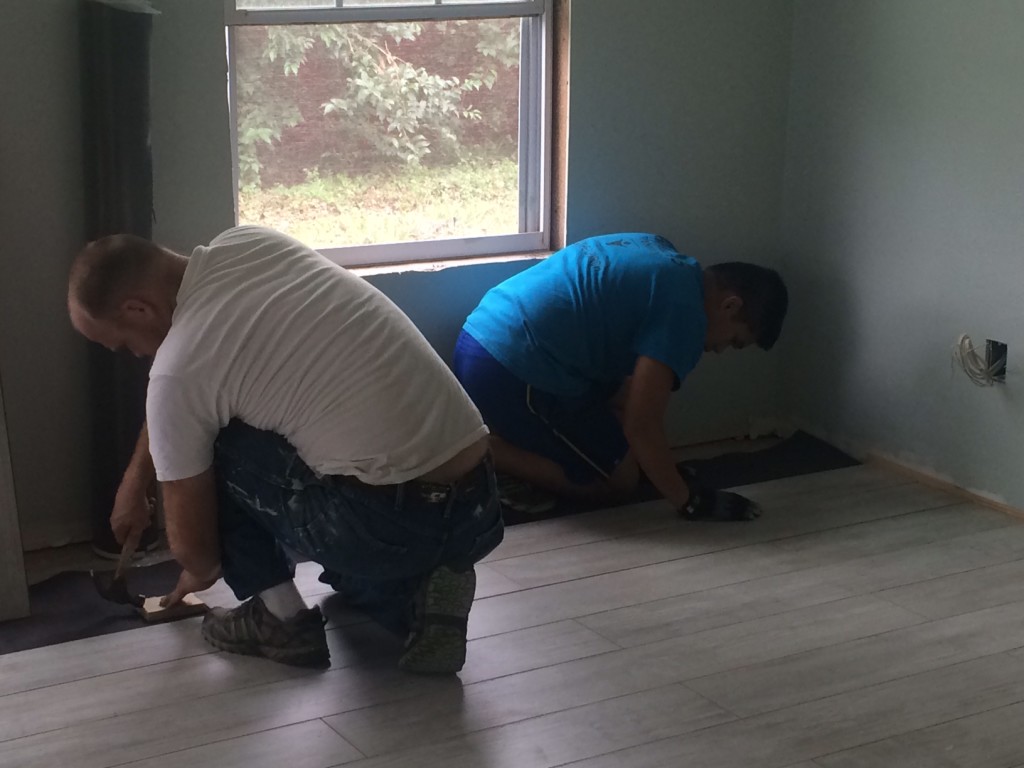 Here's my husband and our friend Daniel laying the floor. Daniel came at least once a week for about 6 weeks- SO much help! I'm in LOVE with these whitewashed floors- our room is the only room in the house where we have them. I wanted to set the master off a bit since we did the same paint color all throughout the house and this did the trick!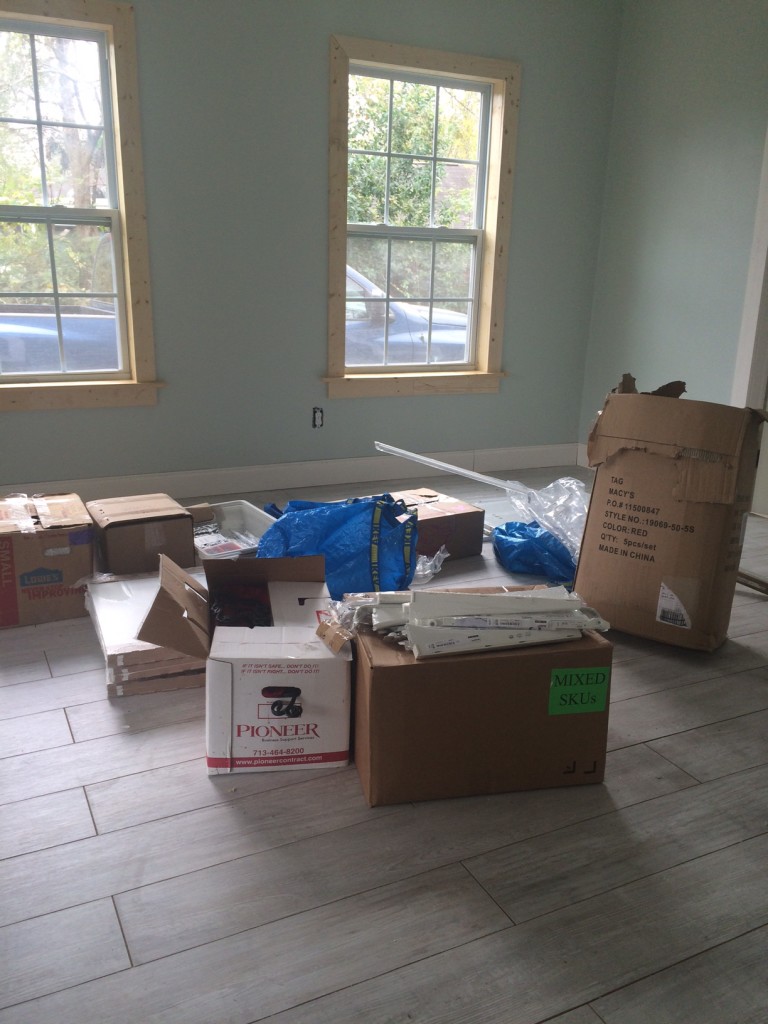 Some of our stuff moved in! Getting exciting!
Check back Monday and I'll show you the (mostly) finished product! And you can settle a dispute between Ben and me. 😉