You guys! Here is our living room "after"! Things have changed even a bit more in the last few weeks, but I don't have those pictures yet and didn't want to keep you waiting!
A reminder of the before: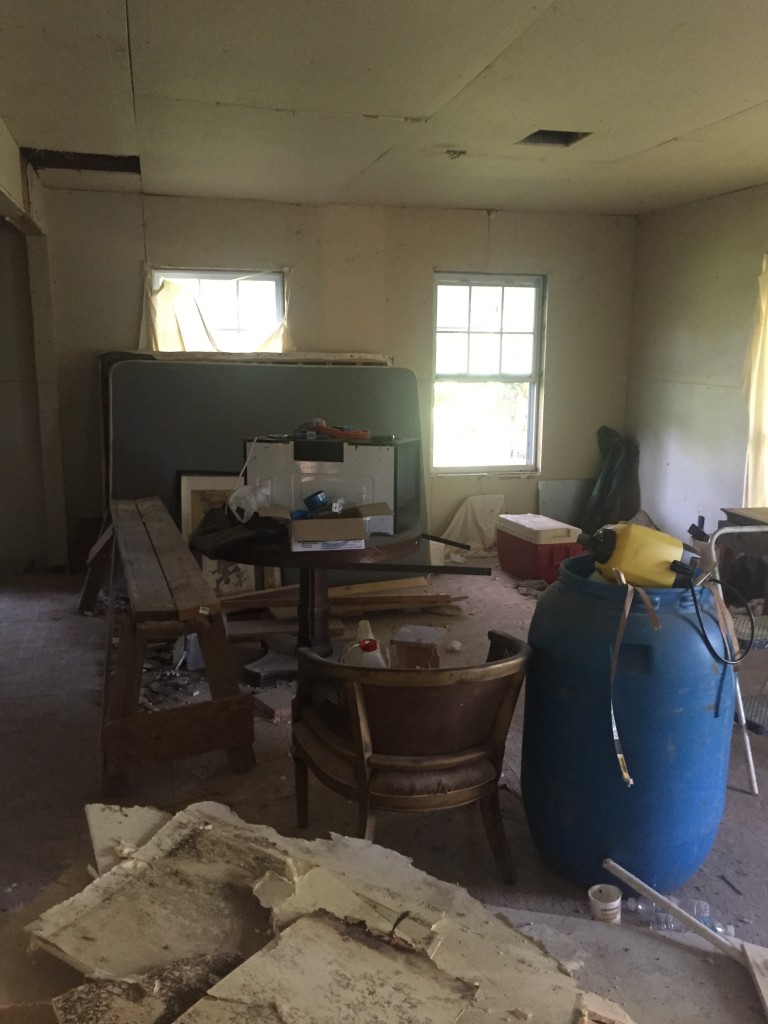 Um yes we're crazy.
I'm so excited to be sharing these photos. We just love this room- it feels so cozy and homey. We (meaning I lol) chose to keep the trim around the windows unpainted. We just brushed some polyurethane on it them. I love the rustic look it lends to the room.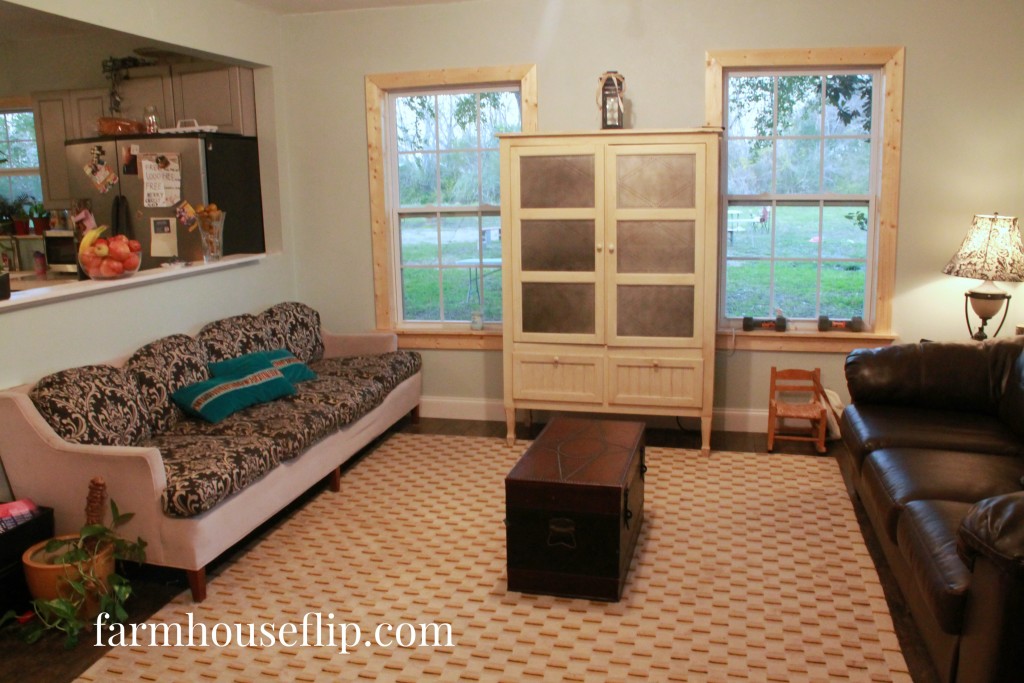 We also don't currently have any curtains on the living room windows and I'll think we'll leave it that way. A bonus of country living.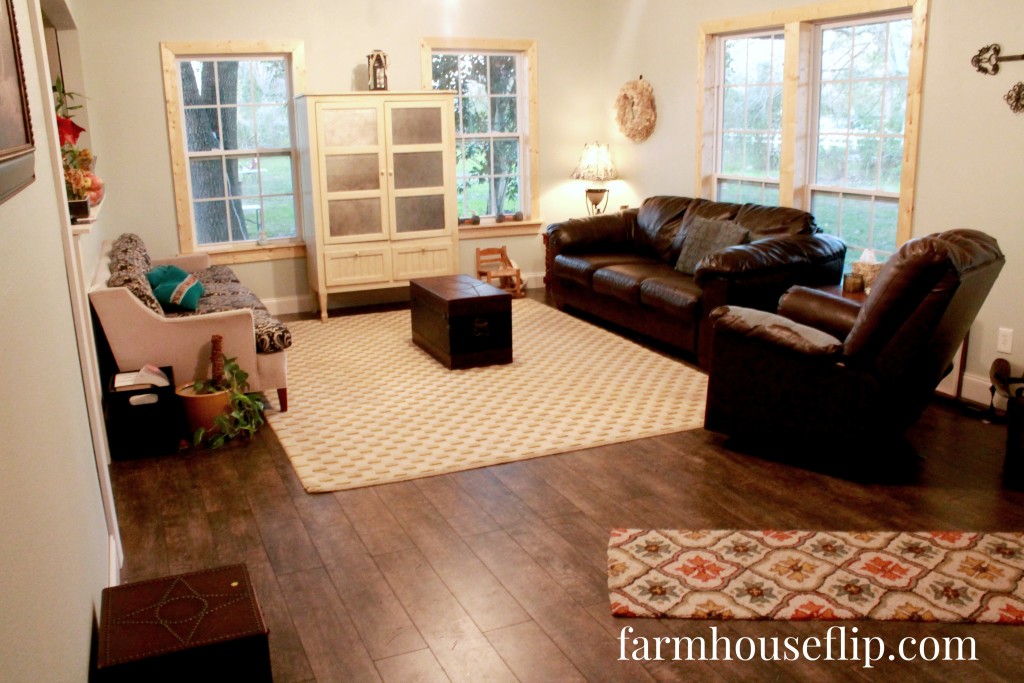 Our recliner seriously needs a cover- any recommendations? I bought it for like $150 at HEB when we first moved to Houston and it's super comfy, just needs a little TLC like the rest of the room did.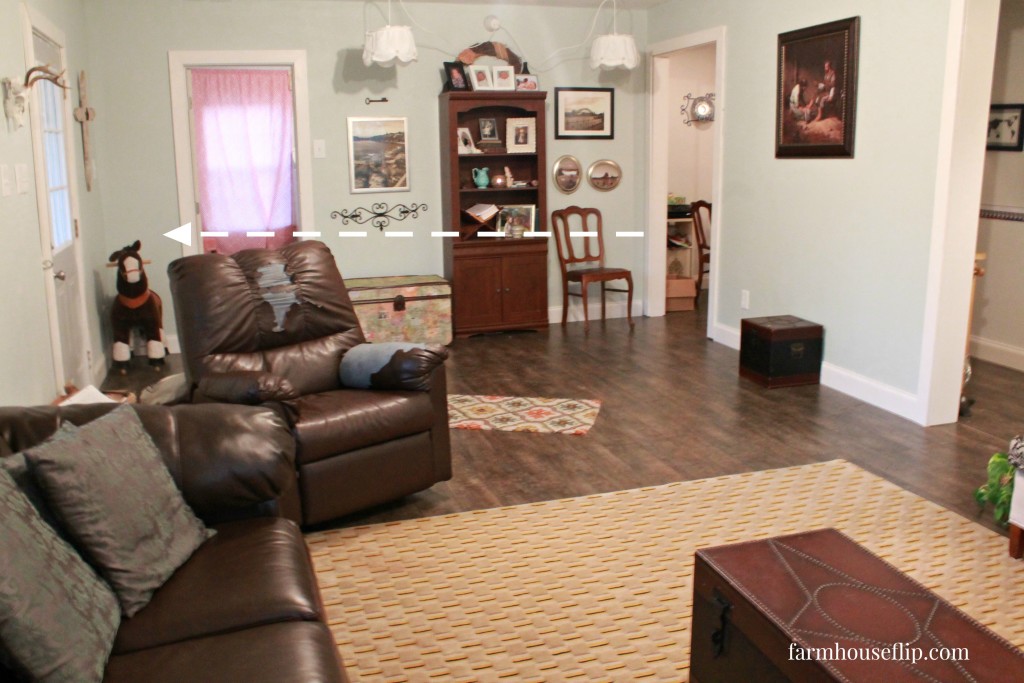 The line on the picture above is showing the wall we added to create our master bedroom. (And coincidentally it's also pointing towards the horse that resides in our house.) The original living room was 40 (!) feet long. The house only had 2 bedrooms so we (meaning hubby) threw up a wall and made our living room 24 feet long (it's sort of two areas) and our bedroom 16 feet long.
See you next time!
Linking up: The Dedicated House