No, the house is not done (nor will it be soon- Ben just got diagnosed with the flu!

) but here is the most-requested picture so far: the new color. First up, the unpainted version of the house: (that sunlight gets me every time!)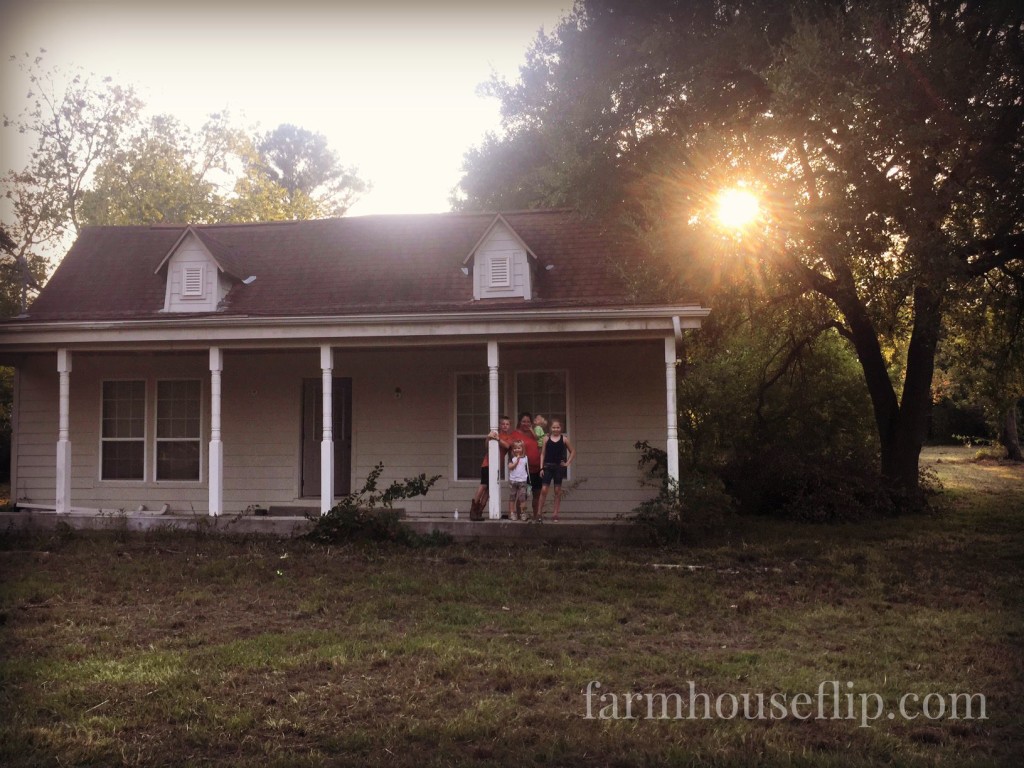 Aaaaand…. the new color!!! I love it so much.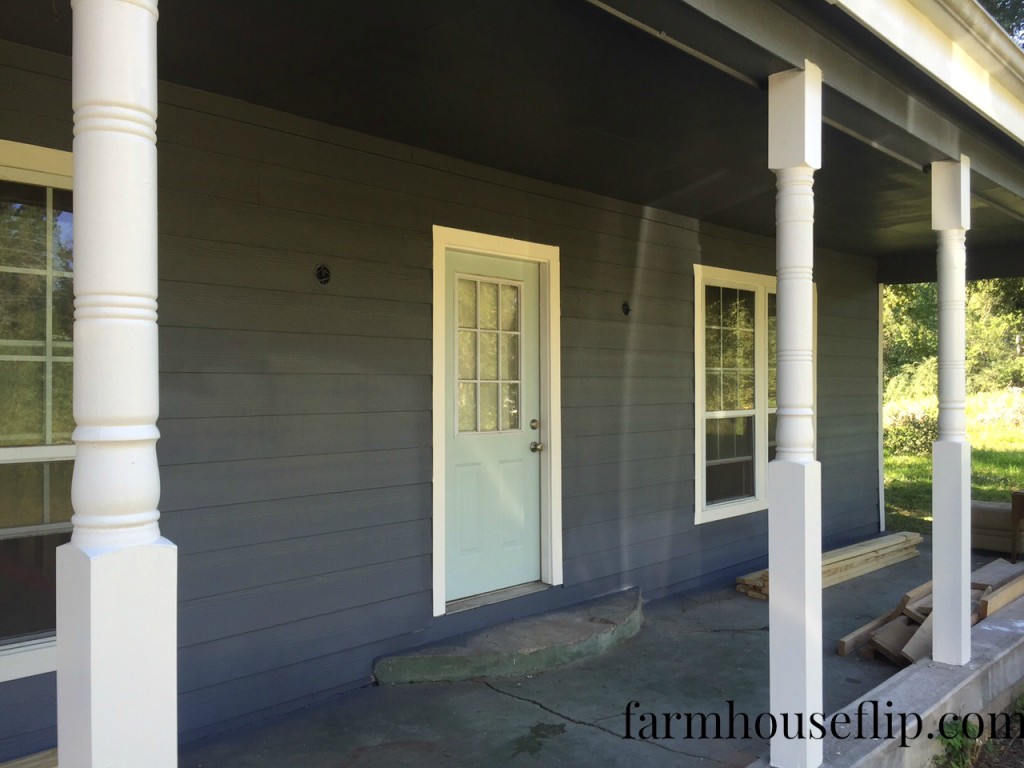 You just never know if you're going to love the color that you chose en masse as much as the tiny sample you paint on the side. But I love it even more! Oh, and I  was away at a blog conference while it was being painted so Ben  was giving me real-time text updates which was fun but also made me nervous!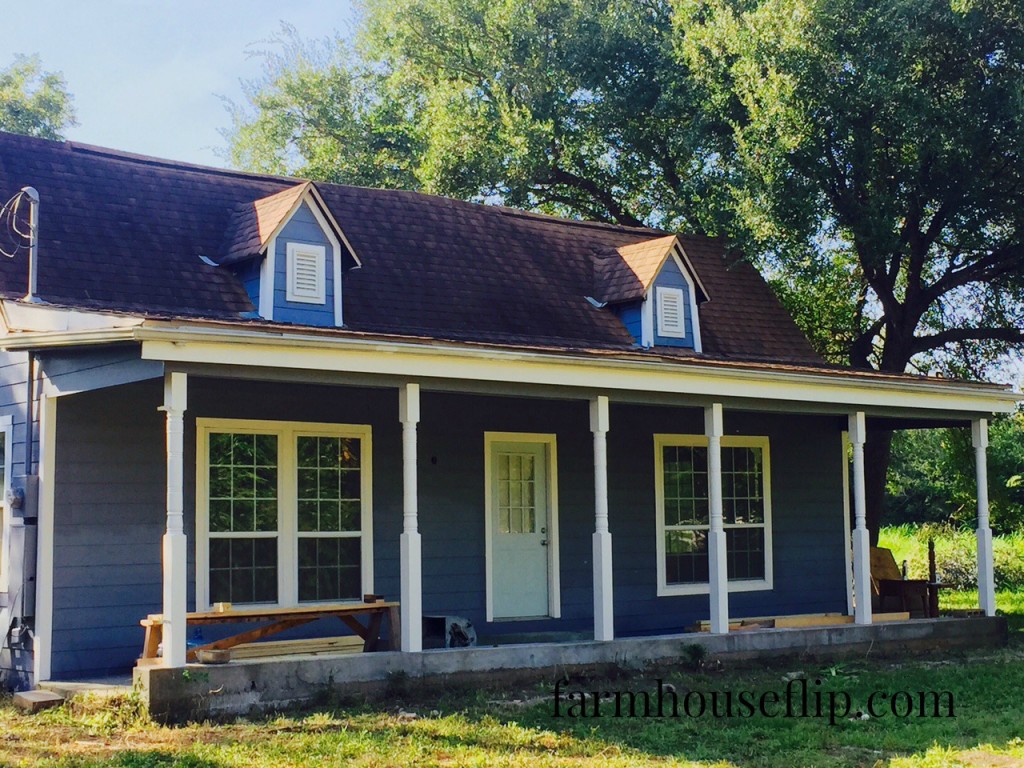 One of my favorite pictures EVAH!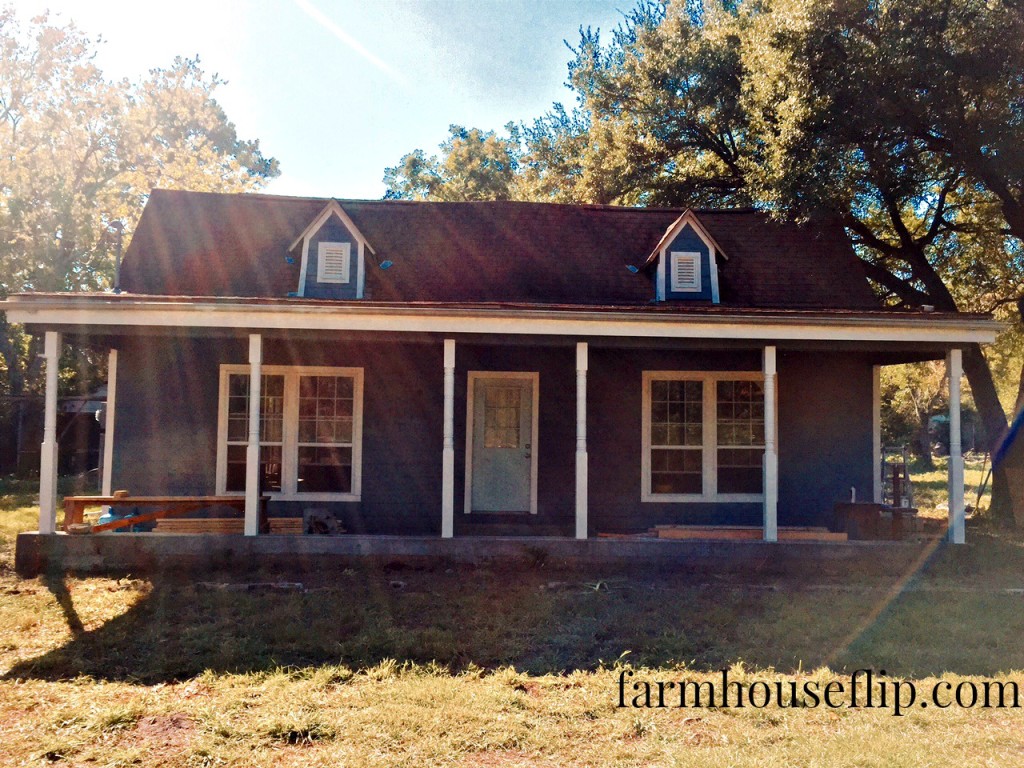 The white trim really makes the color pop. (Oh, did I mention that I LOVE that tree right there? Okay, I did, but I still love it!) Paint color = Liquid Mercury by Behr at Home Depot
Please pray for our family, that no one else gets sick. (Evie is already sick, too). Ben actually took 2 weeks vacation starting tomorrow so we could work hard and heavy on the house, and now he's down for the count. He has worked SO hard the last few weeks and I think he's just worn out.
See you soon for another update!