So sorry for the pun, I just could not help myself. With Ben's sickness last week, trying to juggle remodeling, packing up this house, and feeding my children something each day, I do believe delirium may have set in. 😉
You may remember what our bedroom looked like a mere 3 weeks ago: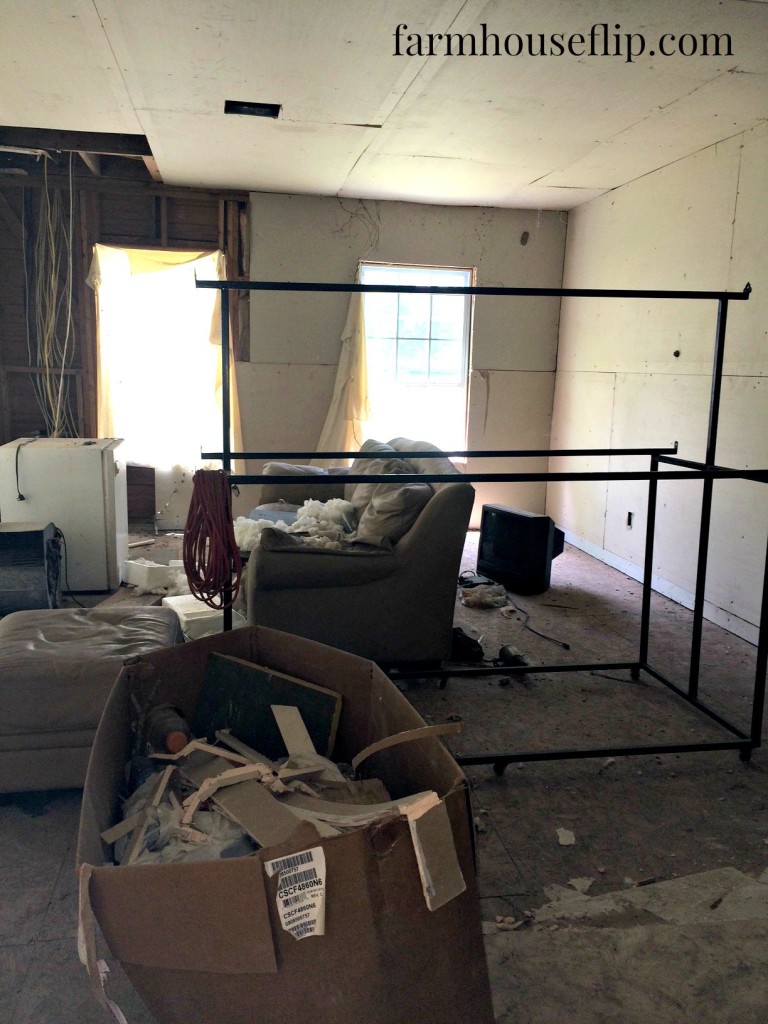 Really nice and cozy. Don't be jealous. And also, in this pic the master is part of the living room. Now there's a wall separating it from the living room (whew) and a gorgeous color on the wall! Here we are getting ready to paint…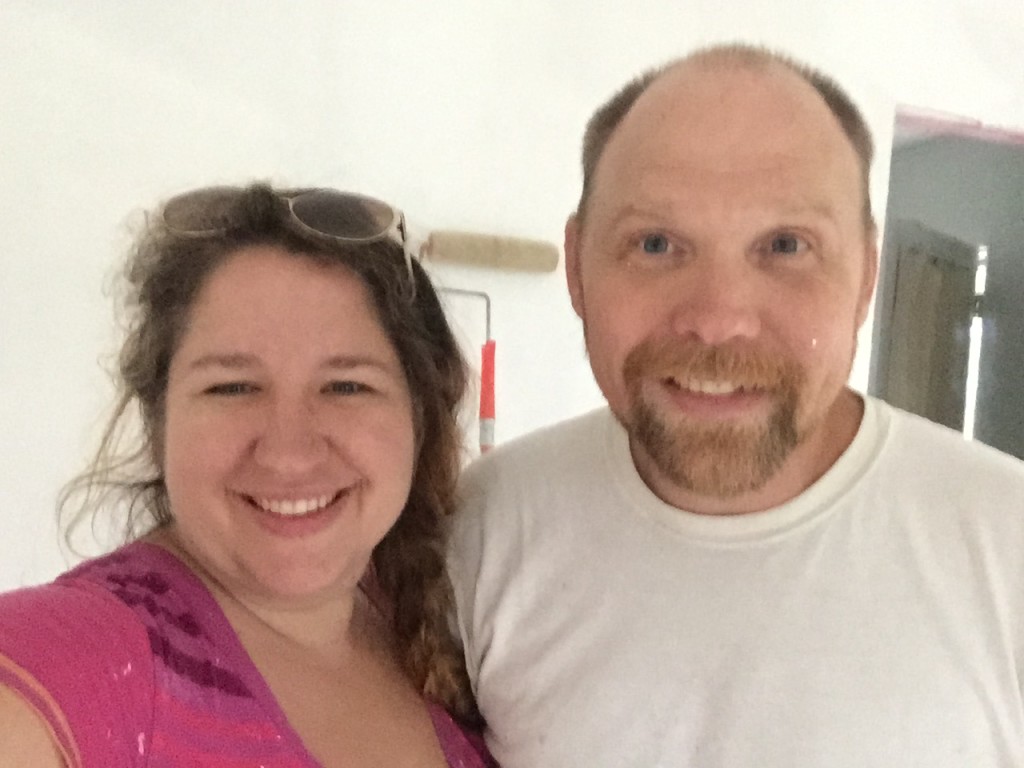 And the color on the wall! It's so nice and calming. I've been eyeing this color online for years- it's called Sea Salt by Sherwin Williams, but I had it color matched with Behr Paint + Primer at Home Depot because it was much cheaper this way. They did a great job matching it.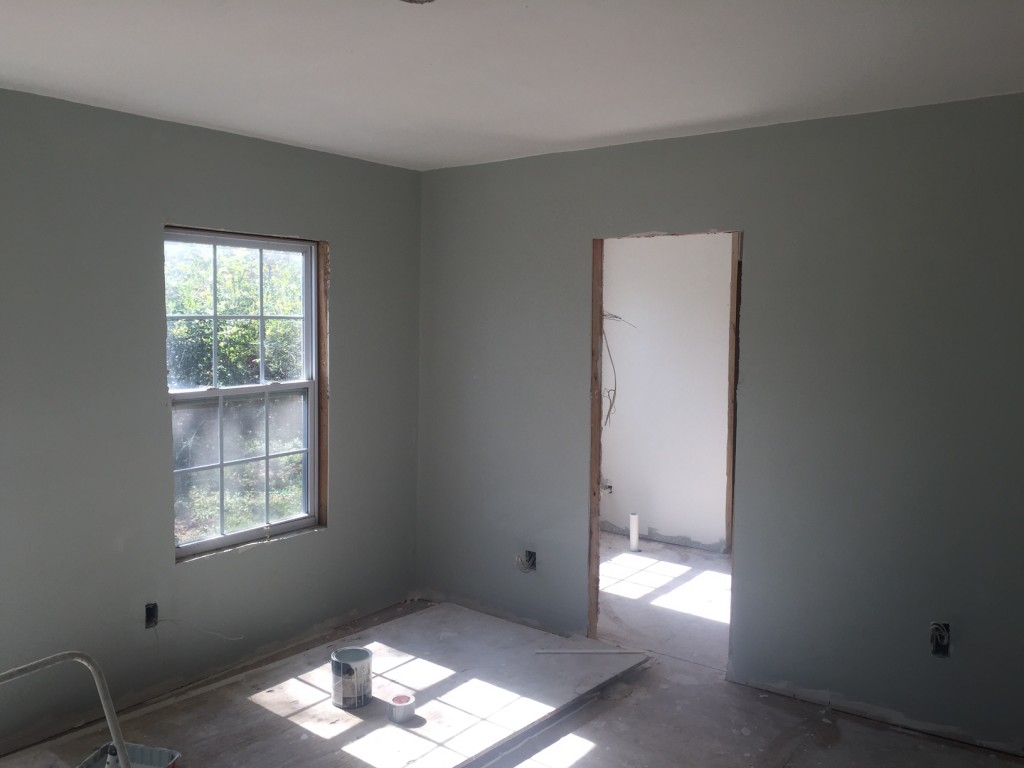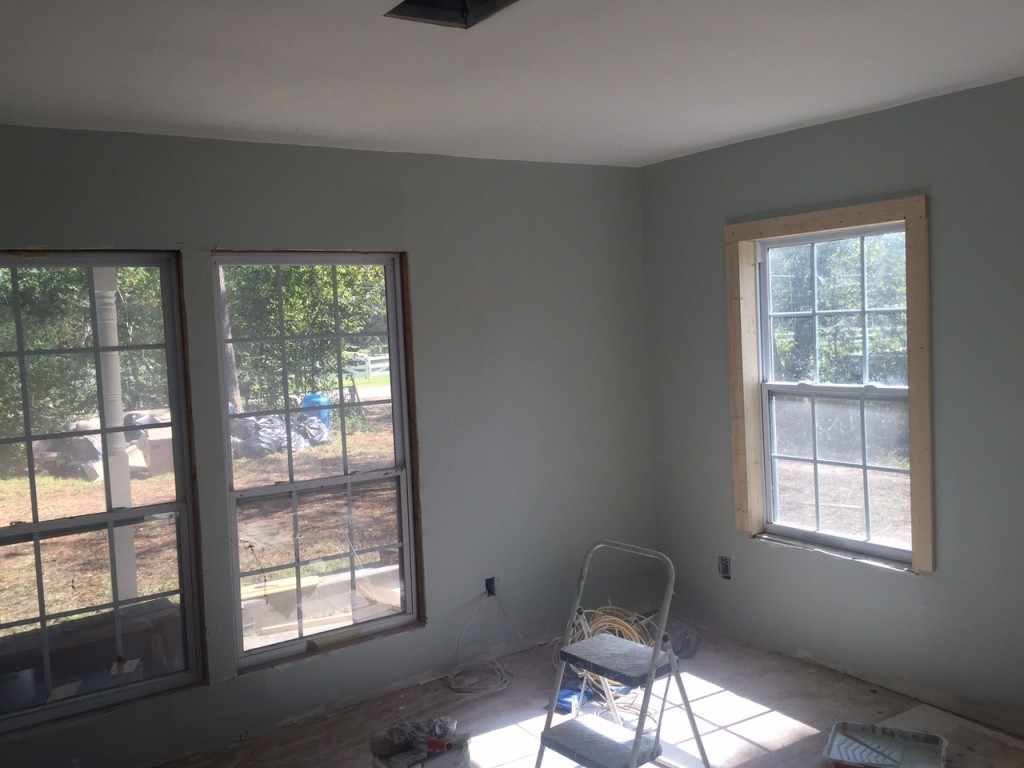 Look for more painting updates this week! With the major help of friends, we've painted a TON in the last week!