So things are getting done at an INCREDIBLY fast pace! My goal was to post everyday (ha!) while keeping up with the kids, homeschooling, putting something on the table every meal, my other blog, and making approximately 1309103 decisions regarding the house. Oh, and I also spent Friday- Sunday at a food blogging conference, so there's that. We closed one week ago tomorrow and here's what's been done already:
The TON of junk has been cleaned out. I mean a TON. About 25 industrial-sized garbage bags were taken to the curb.
Roof leaks fixed
Exterior of the house painted. (I'm in LOVE with the color!)
Plumbing almost complete
Septic tanks cleaned out
Sheetrock begun
Kitchen cabinets ordered
A/C installed
All the interior walls that we were adding/moving have been finished, reconfiguring the floor plan to add a master bedroom suite with bath and walk-in closet; a dining room; a pantry; a laundry room; a play area, and moving a door to make an office for me(!). Um yea, we added a lot. And by we, I totally mean Ben and Landon. Here's one of the before/afters: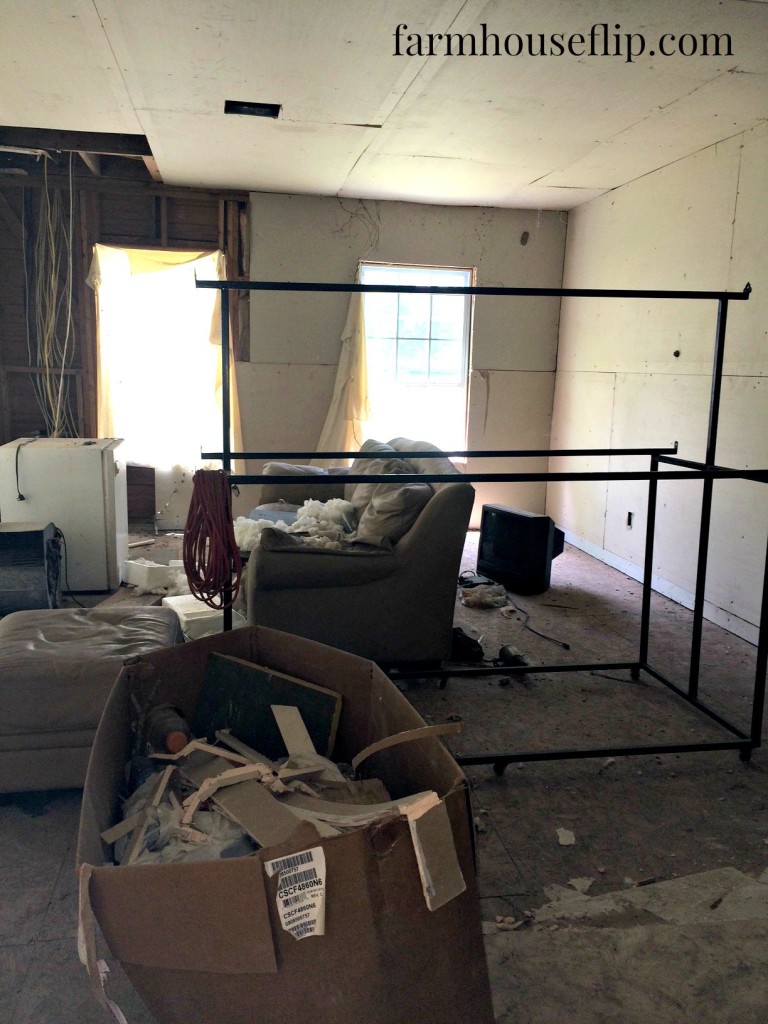 Our bedroom area before it had a wall separating it from the living room, and DID have tons of junk.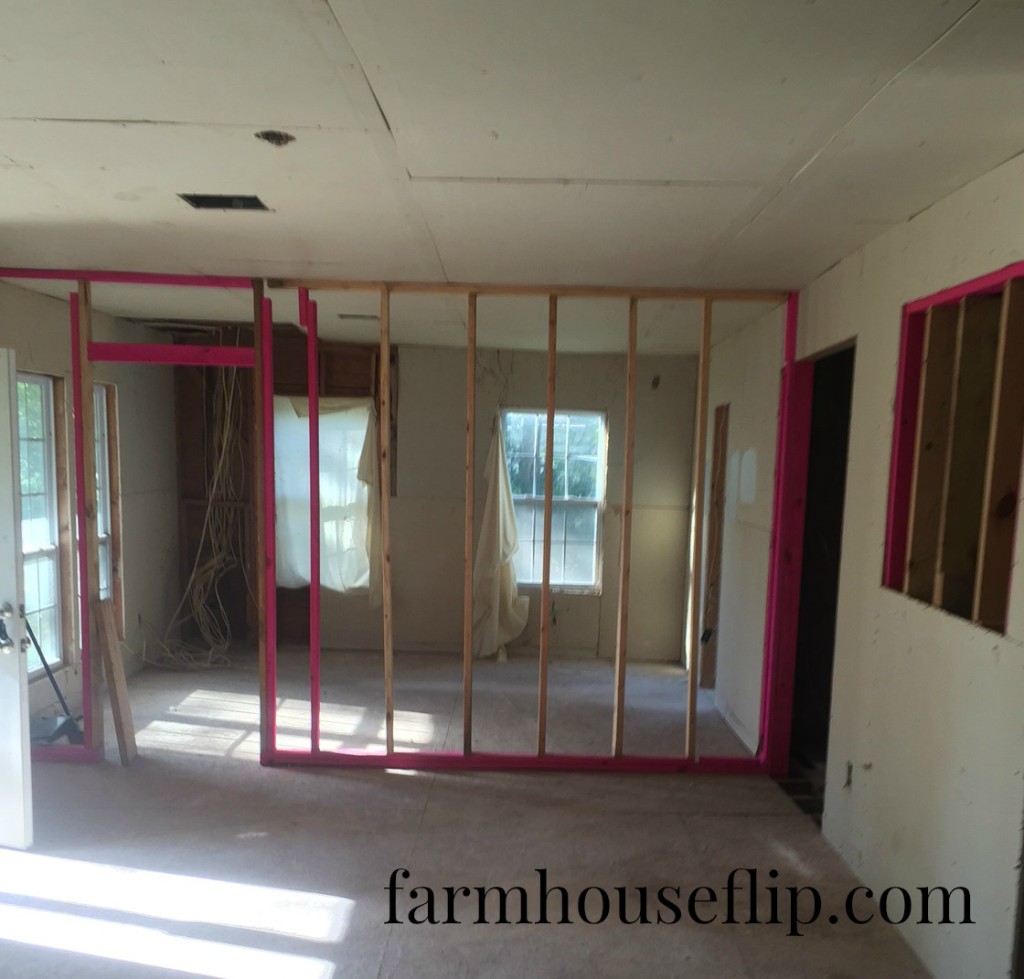 Now it's all cleaned out, and the wall has been built. We added this bedroom because the house was technically only 2 bedrooms to begin with. So now we'll have one, the boys will share, and the girls will share.
To say Ben and I are exhausted is an understatement. But we're SO thankful to have this place. Seriously. We sat outside tonight just so thankful that everything fell into place after coming thisclose to having the whole thing fall apart!
We'll see you tomorrow (or the next day, or the next 😉 ) with the next update!
Oh, and if you want to keep up with our daily-ish happenings, you can sign up here for e-mail updates!